Retirement of Gilles Laurin
December 09, 2021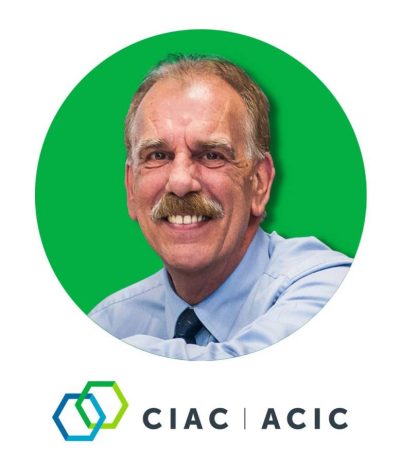 At the end of the year, Gilles Laurin, CIAC's longest serving staff member, is retiring after almost 33 years. Gilles began his career with CIAC, (then the Canadian Chemical Producers' Association of Canada), working in the Chemical Referral Centre (CRC). The CRC was a non-emergency public call center that provided contacts and information about chemicals produced by CIAC member-companies.
When the CRC closed, Gilles went on to work with the IT Group and the Business and Economics team before settling where his heart truly lay, with the Responsible Care® team.
Gilles is an incredibly dedicated member of CIAC and has ensured that all new members and staff understand the importance of Responsible Care and the ethic to "do the right thing and be seen to do the right thing." His support for our members, partners and verifiers in their Responsible Care journeys is unmatched. He has served as CIAC's corporate memory and the heart of Responsible Care.
He has unquestioningly earned the respect and friendship of his colleagues, industry peers both in Canada and internationally, and everyone else that has had the pleasure of working with him during his career. Although entering a new phase of his career, we are lucky that Gilles will continue to share his invaluable knowledge of the industry and Responsible Care in a part-time consultant role with CIAC.
On behalf of us all, we wish Gilles the very best in retirement.