CIAC PD Vice-President, Elena Mantagaris, moderates panel at Plastics Recycling Conference
March 7, 2022
9:00 am - 10:45 am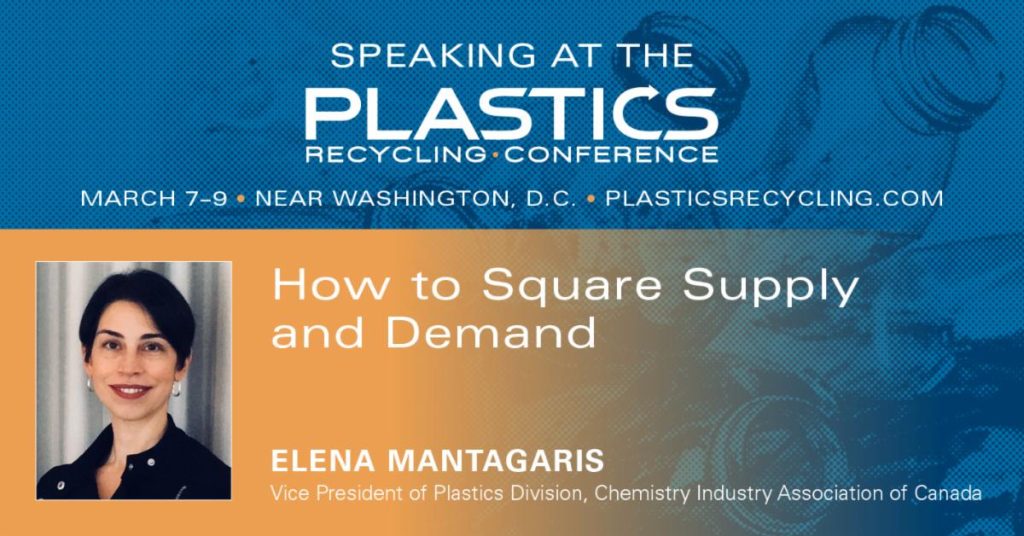 On March 9, CIAC PD vice-president, Elena Mantagaris moderated an important discussion on How to Square Supply and Demand.
Mantagaris was joined by Emily Friedman, Recycled Plastic Senior Market Editor, Independent Commodity Intelligence Services (ICIS) and her colleague Paula Leardini, Senior Analyst for Plastics Recycling, ICIS.
In this session, the two analysts gave their projections for the specific tonnages of recycled material needed in the years ahead and the investment required in both mechanical and advanced recycling for the industry to meet growing demand.