Alberta Chemistry and Plastics Day – Save the Date!
- February 22, 2023
11:00 am - 5:15 pm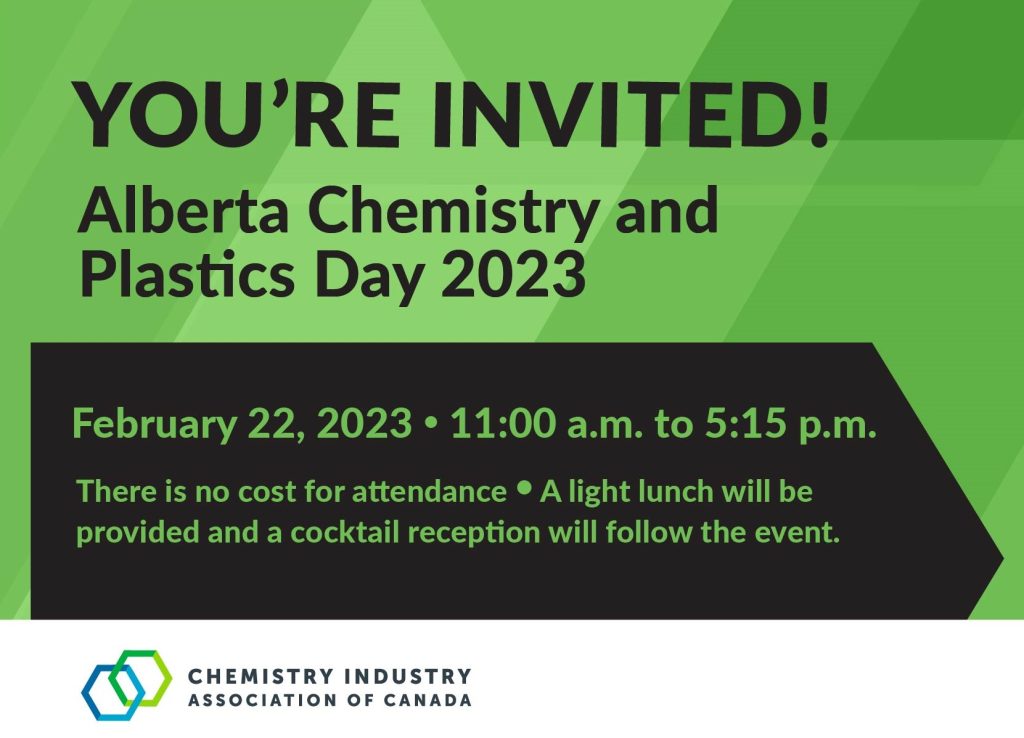 Alberta Chemistry and Plastics Day is an annual event designed to build dialogue on common issues, better understand industry and government positions, an get to know new participants from both industry and government.
This important event will include keynote addresses and panel discussions on topics relevant to the chemistry and plastics sector, including perspectives on the investment conditions needed to support the renewal and transformation of Alberta's chemistry and plastics industries, and the continued development of the circular economy.
For further details and to register, email Kai Horsfield, Western Regional Director or Lyn Gibbard, Manager, Corporate Governance and Public Affairs.