2022 RCA Circular Economy Conference
October 19, 2022 - October 21, 2022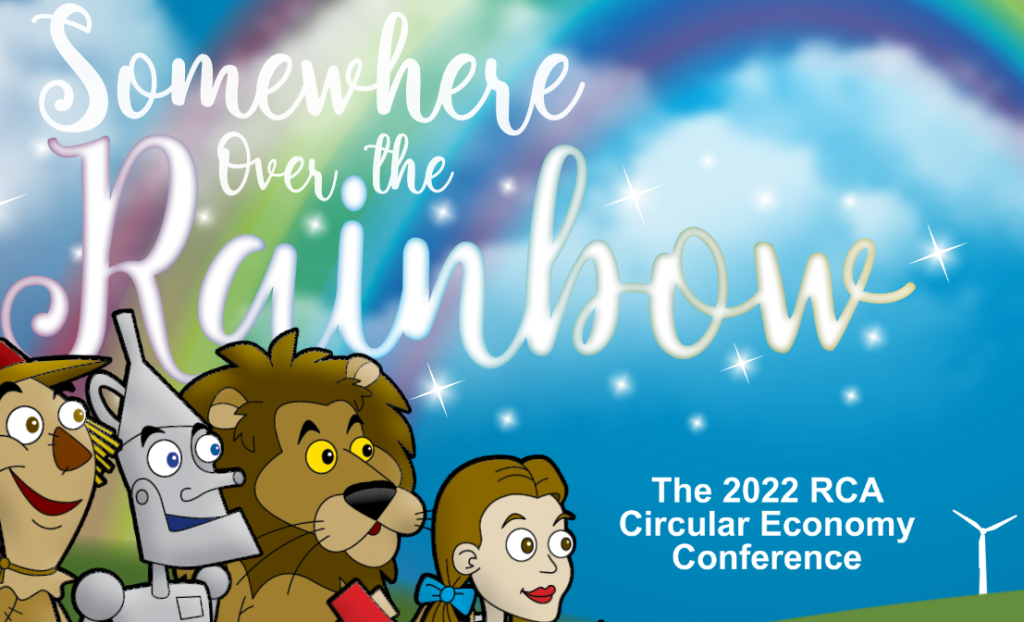 For three days, you will hear from local, national and international experts, thought leaders and community innovators, attend thought-provoking sessions, network and exchange ideas and perspectives with your peers, and have a whole lot of fun doing it.
Conference topics will include dialogue around the circular economy and recycling, and we will engage leading presenters on key topics including EPR, Circular Economics, Managing Renewable Technologies at End of Life, Reducing Organic Waste and the Latest in Innovation. The RCA works hard to bring you topics and speakers who are informative and relevant to your work, while also providing inspiration to help us all move the needle on the issues we all care about.
CIAC's Director of Plastic, Christa Seaman will be moderating the plenary session The Yellow Brick Road to a Circular Economy with the following speakers:
Tracey Spack (Environment and Climate Change Canada) – ECCC updates
Yong Sik Ok (Korea University, Korea) – Influence of Pandemic on Plastic Waste
Etienne Angers (Recyc-Quebec) – Provincial Material Flow Analysis
CIAC will have a booth at the conference so be sure to stop by and learn more about what our members are doing to innovate and develop a circular economy for plastics in Canada.