CIAC congratulates Canada's Safest Chemistry Employer, BASF Canada
October 22, 2021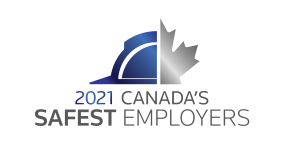 In a virtual ceremony October 21, the Chemistry Industry Association of Canada was delighted to present Canada's Safest Chemistry Employer award to BASF Canada.
This is the fourth year CIAC has been the proud sponsor of the award, which recognizes the employer within the chemistry industry that has had an exemplary health and safety record. Nominees must explain how they ensure the health and safety of anyone who has access to or works on or off their premises or facilities. This includes manufacturers, distributors, and wholesalers.
It is the third consecutive year that BASF has won CIAC's Gold Medal winner for Canada's Safest Employers in the Chemical Division.
"We at the Chemistry Industry Association of Canada truly believe in the importance of a healthy and safe work environment. It is the cornerstone of our chemistry ESG initiative, Responsible Care® , in which we are committed to meeting Canadians' expectations for community, environmental, product stewardship, social engagement and of course, employee health and safety," said Shannon Watt, Vice-President of Sustainability at CIAC.
"We are proud to recognize the excellent work of the OHS profession work within the chemistry industry and I congratulate all the finalists for their ongoing work and commitment to ensuring a safe and healthy workplace. Congratulations to BASF Canada on their award and congratulations to the Excellence Awardees: Methanex and Patheon by Thermo Fisher Scientific, Bureau Veritas Laboratories Canada."