CIAC at the Canadian Petrochemical Summit in Kananaskis
June 12, 2023
June 6-8, CIAC was pleased to lead several discussions and sponsor the Canadian Petrochemical Summit in Kananaskis, Alberta. The sold-out event explored current issues and trends affecting the petrochemical and chemical sectors.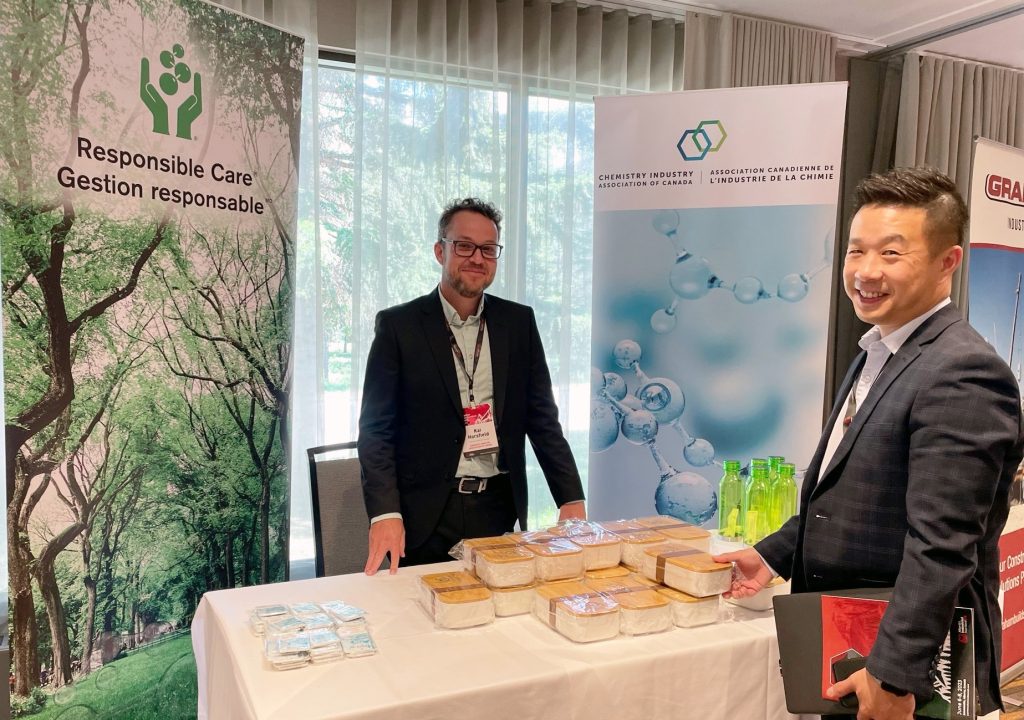 Above, CIAC Director of Government and Stakeholder Relation for Western Canada, Kai Horsfeld and Tim Wong of Alberta Energy at the CIAC booth.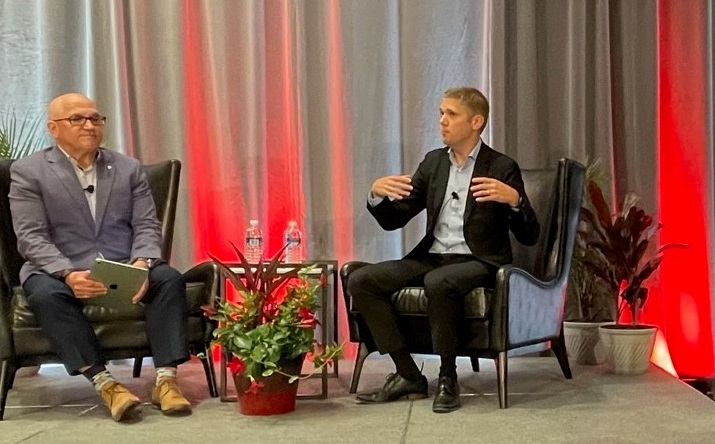 CIAC President and CEO, Bob Masterson, spoke on Improving Canadian Competitiveness: An Overview of Government Supports in the Petrochemical Sector Thomas Baker from Boston Consulting Group.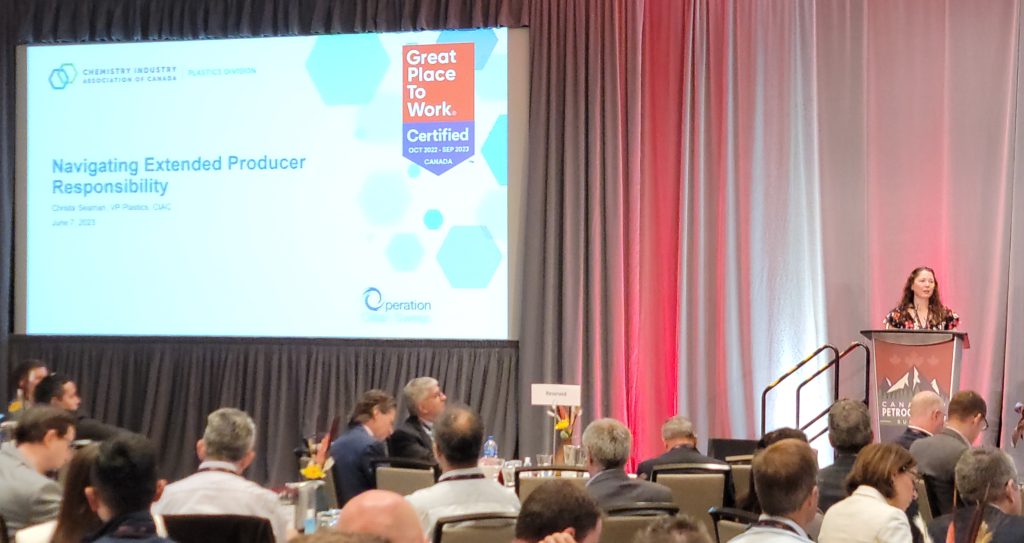 CIAC Vice-President of Plastics Christa Seaman held a presentation on Navigating extended producer responsibility.

(Left to right) Former Nova Chemicals executive, Naushad Jamani also led a panel with Diego Ordonez President of Dow Canada, Apala Mukherjee, President of BASF Canada, and Todd Karran, CEO of Petrochemicals, Inter Pipeline.